Where I live we have been able to do some grilling lately, so I wanted to share what we sometimes do with fish at our house.  I say sometimes because it isn't exactly on the healthy side.  We really only use butter and onions  to season and lemon to finish the dish out but its so very good, if you like butter and all.  If you still can't get to the grill I supposed you could try this method on the stove top using a skillet then finish it in the oven and it would still be absolutely delish!
Ingredients:
Fish- any type except Tilapia
1 stick of butter or 1/c cup
1 yellow or white onion chopped
1 garlic clove pressed
salt and pepper to taste
lemon wedges
Directions:
Step 1: Lite grill and keep at medium low heat. If using the oven heat to 350 degrees.
Step 2: Chop onion medium-small not fine.
Step 3: Make a pan out of tin foil with sides so the butter will not drip out. If your foil isn't heavy duty then double it up.  If doing this over the stove top cook in a heat safe skillet that can go into a oven at 350 degrees, like cast iron.

Step 4: Put foil on grill and melt the butter with onions and garlic if using, cook until onions are starting to get transparent about 3-5 min.
Step 5: Salt and pepper both sides of fish and put on foil with the butter and onions.  Depending on the thickness of your fish and cook until fish begins to flake away with a fork, turning only once. Use a plastic spatula to turn so you don't tear a hole into the foil.
(I threw some mushrooms on with the fish too)
Step 6: When fish is done use a flat cookie sheet without sides and slip it under the foil pan on the grill and take off.( need two people to help with this) If you don't have a flat cookie sheet without sides then try using a platter orcutting board, anything flat and a hard surface to give the foil some stability.
Tips:
In my photos you see Salmon used, but because Salmon is high in fat already it was a little too rich for my taste when cooking this way, so I recommend using any low fat content fish for example; halibut, bass, trout, cod, red snapper etc.
I say not to use Tilapia because in the past I have used it and it still taste like dirt to me.
Your fish can be any size but cutting it into smaller serving sizes will help it to cook a bit faster.
Cook with the lid on the grill open or closed just depends on how well you are at remembering to open and check it.  Fish cooks quickly but this method is a bit slower because we don't want the butter to burn.
Enjoy!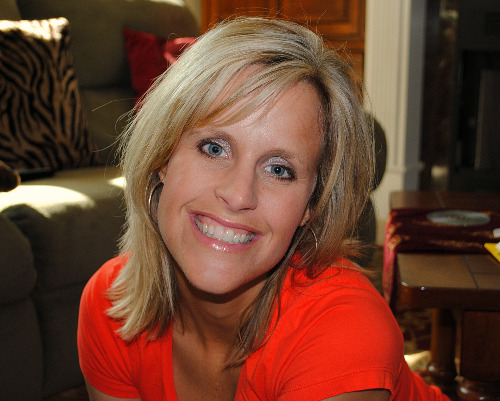 Suzanne is a regular contributor on TMH and can also be found on You Made That? Where she shares her adventures in the kitchen.