I love love this project for one reason…MESS FREE!!  Plus, they are so cute.  Did I mention mess free?  Also, super easy.  My whole family had fun with this one, so much so that we decided they were our craft of choice at our Christmas party.  All you need are a few basic things and you can keep idle hands busy.
Easy Homemade Bead Christmas Ornaments
Supplies:

beads – I picked mine up at wal mart in the craft section, and the kids craft section
large metal ornament hooks – they are thin enough that even jewelry beads fit over them
cheap felt cut into circles – I say cheap because my nice stuff was to tough to put the hook through!
needle nose pliers – you really could get by without them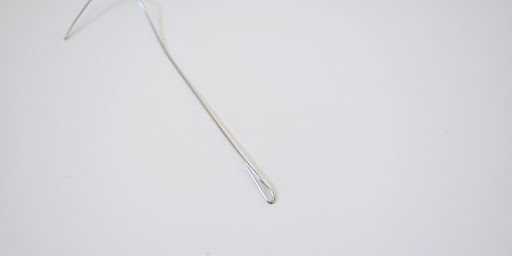 Take your hooks and pinch the bottom loop so that it looks like shown.  The first bead you put on should fit over the end to secure.  Then straighten out the top so you can thread the beads on.
I set up shop on the floor, so if they dropped a bead it was easy to find.  Then just put the beads and felt on!  My three year old could do all the threading on his own, including the felt.  I did have to pinch the bottom, and loop the top for him.
With the last bead about 3/4 of an inch from the end, loop the end into the last bead if it will fit, or just pinch at the top if not.  This is where the needle nose pliers came in handy.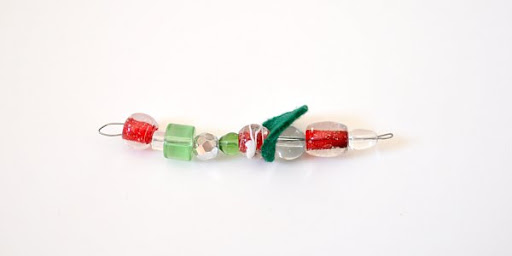 All done!  Now just hook it onto a regular ornament hook to hang on the tree.  I was worried that the holes on some of the beads were not going to be big enough, but even the jewelry beads slid right on.
So fun!  We made a garland to go with them too.  It has cotton balls and felt.  If I get a chance I will have to post some pictures!  Did I tell you about the glitter and letters project?  Oh now that was fun…..