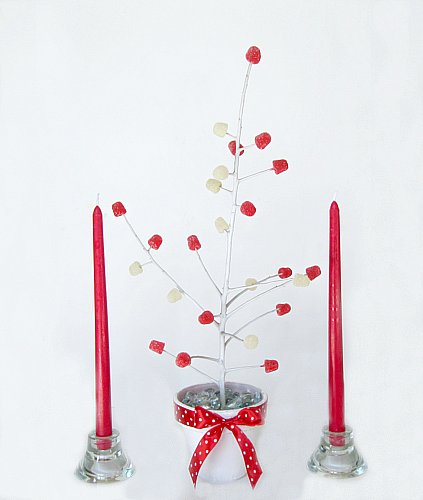 Taking down the Christmas decor became quite the traumatic event around my house. And when it came to throwing away our gum drop tree, I just couldn't do it.  So we made it into a Valentine tree!  Seriously, easiest decor ever that your kids can help with.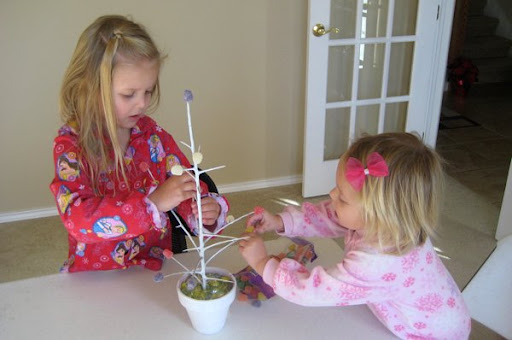 Just in case you missed it the first time around, I will fill you in on the details.
Supplies:
branch
white spray paint
red and white gum drops
pot with florist foam
ribbon
First, spray the branch white and let it dry, I sprayed my pot white too.  Stick it in the pot using the florist foam to support it.  I did cover the foam with glass rocks, but anything would work.  Let the kiddo(s) stick the gumdrops on, then finish of with a ribbon.  All done!
Now let's just see if my girls can part with it come Feb 15th :)….Easter tree?