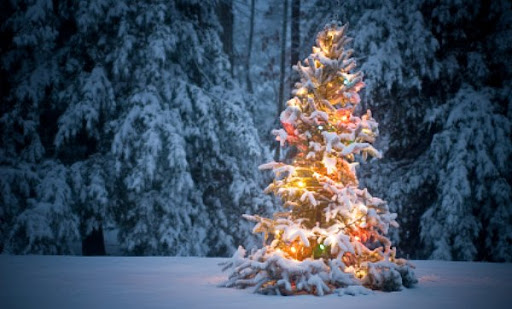 It's getting to be that time of year.  And I don't know about you, but every year I have big plans and then find that I have too little time.  Things not scheduled fall through, I spend too much, and end up scrambling the entire month of December, leaving little time to just savor the season and be with family.  So I thought if I post a plan, and share it with all of you, I might be more apt to getting prepared and having a less stressful holiday season.
Care to join me? Great, here is a list of my ideas, and then I would love for you to share yours in the comments, I am bound to forget something.
Getting Ready For The Holidays
Get out the calendar and write down some dates. Do you want to go to the festival of lights?  How about that Polar Express thing? Local live nativity?  Or maybe this is the year you and your family will go to the nutcracker.  Plan out the activities you would like to attend this year and set the dates.  You are more likely to actually do them if they are scheduled!
Buy tickets for the events you would like to make it to. Let's face it, this time of year can be expensive.  And things sell out.  By purchasing your tickets in advance you will spread out the spending and ensure you get not only a seat, but a good one.  Even if events are not being advertised yet, google the event or go to the website and you are bound to find some tickets online.
Schedule any family/friend events. Do you have an annual baking night with your sisters every year, or a night out with girlfriends?  Tree trimming party?  Maybe you want to start a new tradition with the whole family?  Get on the horn and set the dates.  Having things written down on the calendar will help out all involved.
Figure out what you will be cooking. And make a list.  I know what you are thinking.  How on earth do you know what you will be cooking for the holidays?  Well, just think about it.  Will you be making your annual treat plates to take around to neighbors?  Is Thanksgiving at your house this year?  Have you been wanting to have a homemade doughnuts and cocoa night for years but things always get to hectic, and in the end and you can never pull it off?  Make a list of what you will be making, with all the ingredients, and then put it in your wallet.  Then every time you head to the store you can slowly stock up.  Again, you will be spreading out the cost of the season.  Clear out a shelf and keep it all in one place.
Decide what you will be making for gifts. If you plan on making any of the gifts this year, get going!  I just wrote what I would like to make for my kids, then cut it down to one item each. You never have the time you think you will to make everything, realize this from the beginning.  Having a big list will just overwhelm you, and you're bound only finish half of everything.  Be selective in your handmade endeavors and leave plenty of time to just be with the family this year, not your sewing machine.
Decide what you will be buying for gifts. Does your family draw names?  Do you sponsor a family every year?  Figure out all the details, make a list and slowly start purchasing.  Make a goal if you have to.  Want to be done shopping by December 1st?  Yeah, me too.
Nail down the details. This could be anything for you, but for me it's the tree.  Last year we had a homemade Christmas tree and I loved it.  I stole the idea from my mother-in-law.  Everything on the tree was made by family.  We had a tree trimming party with my sisters family and spent the night crafting ornaments and garlands to hang on the tree.  That was a favorite of mine.  So this year I already have plans of what things I would like to make.  I am going to be doing most of them with just the kids, and so we can get started now.  Then by the time December 1st rolls around we can just hang them up, and add more throughout the month.
Links To Great Ideas And Resources
Okay, now it's your turn!  What do you have for me?  Links welcome!