Look how cute this gumdrop tree turned out!  It was so fun and easy for the kiddos to do.  It was a perfect addition to our Christmas decor.
Supplies:
gumdrops
pot
branch
rocks, beans, or marbles
white spray paint (optional)
First find a branch that you think would work well.  If there are still leaves on it (like mine) pull them all off.  My daughter loved doing this.
I then spray painted it white to make it look like a snowy tree.  The girls then put the gumdrops on each twig.  That's it!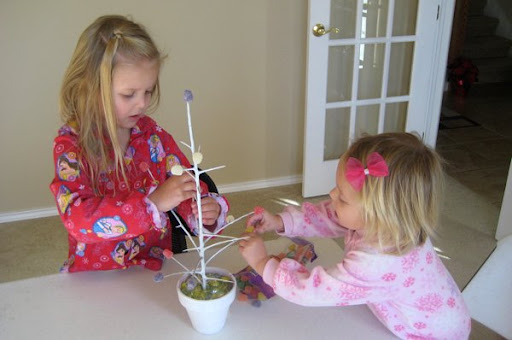 Happy tree trimming!