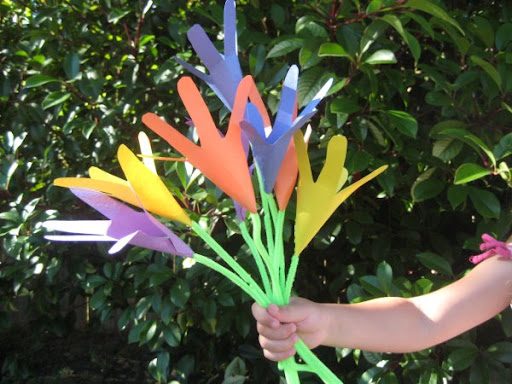 First of all I have to apologize for not going with my Green Wednesday theme this month.  It is supposed to be the first Monday of every month, and frankly…I forgot.  But, thanks to Destri, she posted a fun green activity for me last week with a tissue box.  Brilliant!  You have got to try it out if you have not done so yet.
Onto today's craft…a quick and easy Mother's Day hand print bouquet.  This was so easy, fun, and adorable.  As you know…I'm all about using my little one's hand in any craft.
Supplies needed:
different colors of construction paper
a child's hand
pen
scissors
glue (I tried Elmer's and it wasn't strong enough…mod podge did the trick for me!)
pipe cleaners
Trace your child's hand and then cut it out.  Glue the bottom corner's together leaving a little hole in the bottom to slide the pipe cleaners through.  Tie a knot on one end of the pipe cleaner so that it won't slide out.  After the flower is dry, stick the pipe cleaner through the hand, and bend the fingers back to give the flower a little flare.  Now wasn't that easy?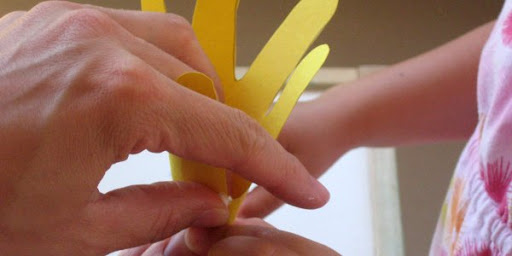 Happy Mother's Day to all you wonderful women!