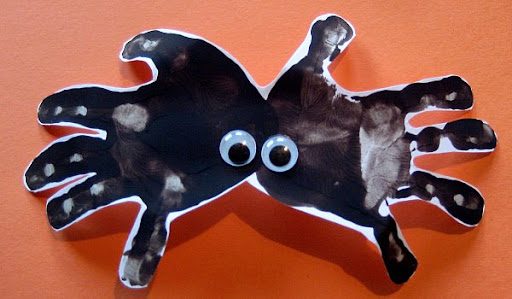 This is one of my favorite projects that has been seen here on Crafty Kids Corner, and I realized many of our readers never saw it because it was the first post for the segment.  Aubrey always has a way to make simple crafts with just a few supplies, and this project is no exception.  So here it is for any of you that missed it last year!
Hand Print
Spiders Kids Craft
Supplies:
black paint (washable is a must!)
paper plate
wiggly eyes
paper (I used card stock)
string (optional)
Have your child dip each hand in the paint…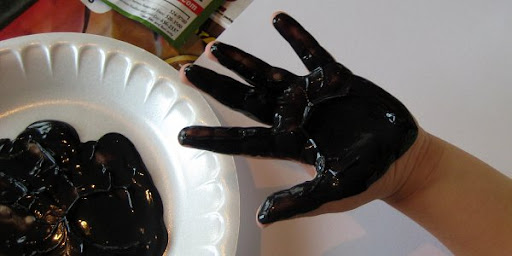 spread their fingers wide…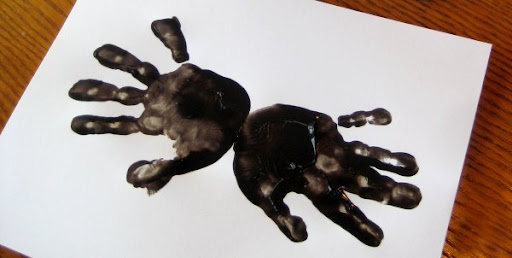 and then lay them on the paper with the heals of their hands touching.  After the spider has dried, cut the spider out and then slightly bend the finger prints to make the legs.
Add the eyes and you are done!  It's that easy!
If you want to hang it, poke a hole in the middle and tie a ribbon or string in the middle of the spider.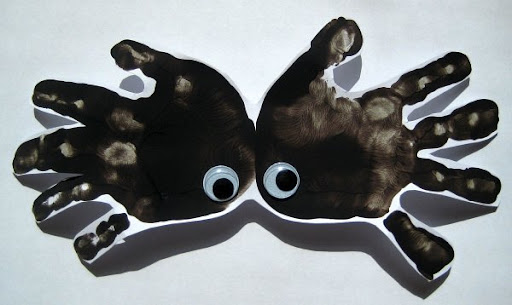 This project is perfect for preschool too, because like Aubrey said in the original post, any craft which includes your child's hand print or foot print deems itself worthy to be kept.
These would be perfect added to a scrapbook page with pictures of their costumes and Halloween festivities don't you think?