We have our first guest for Make it Monday! Natasha from Occupation: Housewife is with us today showing how to make the ever popular pom poms.  I hope you will give her a warm welcome.  Have you seen her blog?  You should, she is always finding great stuff!  I love this one in particular, she provides a link where you can print it off.
On to her project!
If your children are anything like mine, they're planning their next birthday party even if they've just celebrated their last one.  My daughters can spend an entire year dithering about what they want: from what kind of cake they want to what games they'll play, but one thing I know I can count on is that we'll make paper pom poms.  I learned how to make them out of an old issue of Martha Stewart Weddings and since then, they've become a staple at our birthday parties.  They're simple to make and a few of them go a longer way than dozens of balloons.  Interested in making them?  Here's how: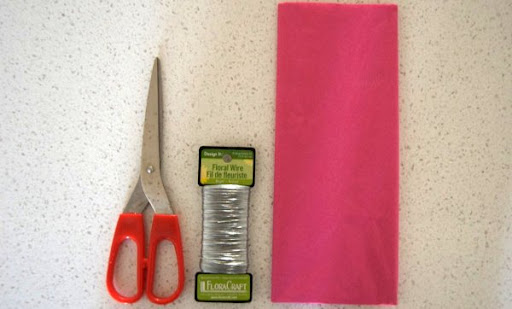 Supplies
Scissors
Floral wire
16 sheets of tissue paper
Stack together eight sheets of tissue.
Make 1 inch-wide accordion folds, creasing well with each fold.  Repeat with the remaining eight sheets of tissue.
Fold a 12-inch piece of floral wire over the center of the folded tissue and twist.  Repeat with other folded tissue.
Trim ends of tissue into rounded or pointy shapes.  I cut rounded edges but the pointy ones remind me of dahlias and are very pretty too.
You should now have two tissue paper bow ties.
Carefully separate the layers of tissue paper, pulling away each sheet from the center one at a time.  This can be tricky and the tissue might tear but don't be discouraged.  The final result is so fluffy and spherical that no one will notice a few tears.
Repeat this with your other tissue paper bow tie.
Now you should have two paper flowers.  Tie them together in the middle and now you'll have a big, round paper pom pom to hang.
Thanks Natasha!  I love the idea of doing a bunch of little ones and leaving wire attached to put in a vase.  Make some pretty flowers, no?