I'm feeling a little sheepish about sharing this activity because it is something that most of you have probably already done…hopefully someone will benefit from this post.
Last weekend we had a family reunion and there were 16 kids ranging from ages 3 mos to 10 year old.  All of them LOVED this activity…with exception of the 3 month old of course.  The beautiful thing about this activity is that you only need two supplies: marshmallows and toothpicks…items most of us usually have on hand for one reason or another.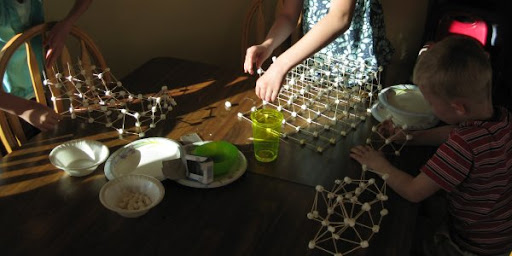 I also loved this activity because it allowed each child to CREATE whatever they wanted.  It was so fun to see how each of their sculptures turned out.
I love this kind of activity for those times when you just aren't sure what to do with the kiddos at the end of the day when you are ready to pull your hair out…please tell me you know what I'm talking about.  :-)  It's simple but fun!  You may be surprised with what they come up with!