Sometimes the best way to turn what seems to be an unpleasant task into a fun one is to actually make it fun.  That is what today's craft is all about.  I came up with a fun way to show my daughter how to take care of her teeth; where to brush, how to floss, you know the details they don't think are too important.  It's amazing how interested they become when you throw marshmallows into the mix!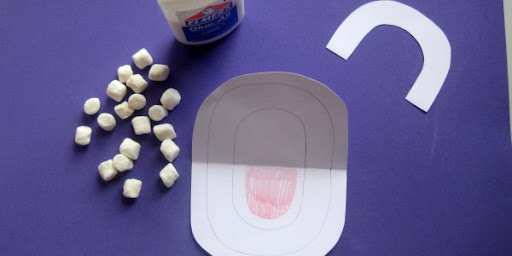 Supplies:
20 mini marshmallows
white card stock paper
Elmer's glue
red crayon (for the tongue)
tooth brush
floss
Cut out a mouth shape from the card stock as shown.  You will need to make sure the mouth you draw is big enough to fit 10 marshmallows on top and bottom.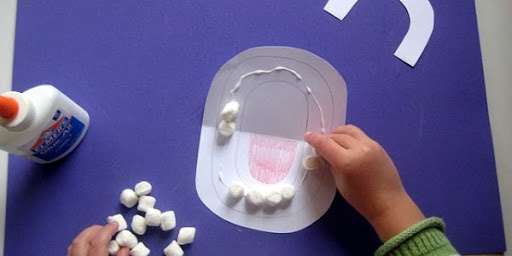 Have them make a ring of glue around the mouth and glue the 'teeth' on.
After the glue has dried we practiced brushing.  It was great for her to see that there are many sides to the teeth, not just the top!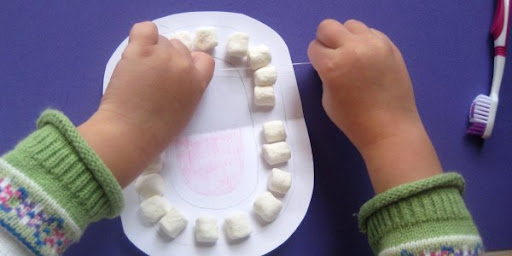 Then we practiced flossing…see, flossing isn't so scary is it?  She loved it!  This is a fun way to take the fear out of an essential routine.
Watch out for little siblings that discover the teeth taste really good…a few might end up missing.