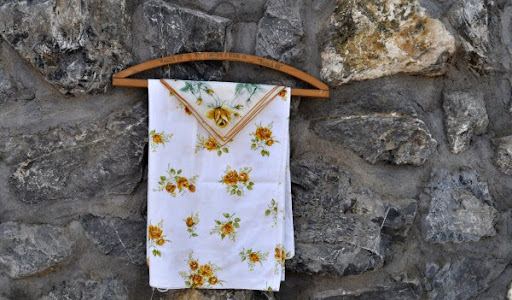 So I am preparing to speak at the Casual Bloggers Conference this weekend and I am now starting to feel some nervous nellies coming on.  I love conferences, especially meeting new friends I have made and catching up with old ones.  I love all the feel good vibes, the comradeship, and the overall knowledge to be gained.  But I have never spoke at one.  Sheesh.  At least I am first in the morning, then I have the rest of the day to catch my breath!
I will be speaking about Blogging Zen on a panel with Mrs. Marta (dying to meet her) and Susan Hall, whom I have just recently gotten to know, and looking forward to meeting.  The subject is appropriate because heaven knows I can't tell you how to master twitter, make a million blogging, or how to use photoshop, but I have spent quite a bit of time trying to balance my online life and fitting it into my real life without it taking over.  So I feel pretty good about that.  Excited actually.
Part of what I will talk about is keeping up with blogs.  I use a google reader of course, but one of my balancing techniques is to read our friends (readers).  It is really the only way to get to know them.  One thing I am horrible with is commenting, so they probably never know I am there.  Anyhoo, it got me to thinking about all the great posts I have read lately and I thought it would be fun to share a few today.
Oh I could go on and on for days, there have been so many good ones lately.  But I really must go and decide what to wear.  I hate that part.  I just wanted to share a bit of what I have been reading :)  If you have a favorite leave a link!
Oh and the picture above?  Well, I was thinking I could start a little series with pillowcases and add them to the Thursday line up…what do you think?  I love that pillow case, I have saved it trying to think of the perfect project, any ideas?
If you are going to the Casual Blogger conference please come say hi!